Let me preface this post by saying that I am in no way a packing master. The way I do things may not be the most efficient or space saving, but it's worked pretty well for me in the past. I'll give you the lowdown on what I'm packing for my week long getaway, and I'll even link some of the products in case you're interested.
On Friday, Noah and I are heading to New Hampshire for the weekend, for the Benson Retreat 2015. That's just the title given to a relaxing get-together with some of my best friends. The "retreat" part is in reference to the impending laziness that will ensue: Poolside napping and drinking, beach sitting, excessive eating, and maybe even a little yachting. I mean if that's not a retreat, then I don't know what is.
Straight from New Hampshire, Noah and I are hauling our butts all the way to Canada for a 4-day Montreal adventure (where we'll be spending my birthday.) The only times I've visited Montreal have been when it was unbearably cold, and my toes nearly fell off. I'm excited to explore the city during the summer, toes intact. I'll certainly have some photos to share (not of my toes.)
On to the packing portion:
Toiletries: Unless I'm flying somewhere, I refuse to use those travel-sized bottles of any product. I'll admit, I do sometimes linger in the travel section at Target, admiring all of the mini versions of shampoos and soaps, but that's only because they're cute. The selection of travel products never includes my favorite brands, so I choose to fill my own empty travel containers with my shampoo and soap.
• Paul Mitchell Tea Tree Shampoo and Conditioner
• Dr Bronner's Magic Soap – Peppermint
As for my face wash, toner and moisturizer, I like to bring the full sized products in a travel cosmetics bag. These products are already in reasonably sized containers, and I don't like to have to ration my skincare products over a week. You'll notice that I'm carrying around about half of the Acure Organics skincare line. I just love the stuff.
• Acure Sensitive Facial Cleanser
• Acure Day Cream
• Acure Resurfacing Facial Treatment
• Acure Brightening Facial Scrub
• Simple Cleansing Micellar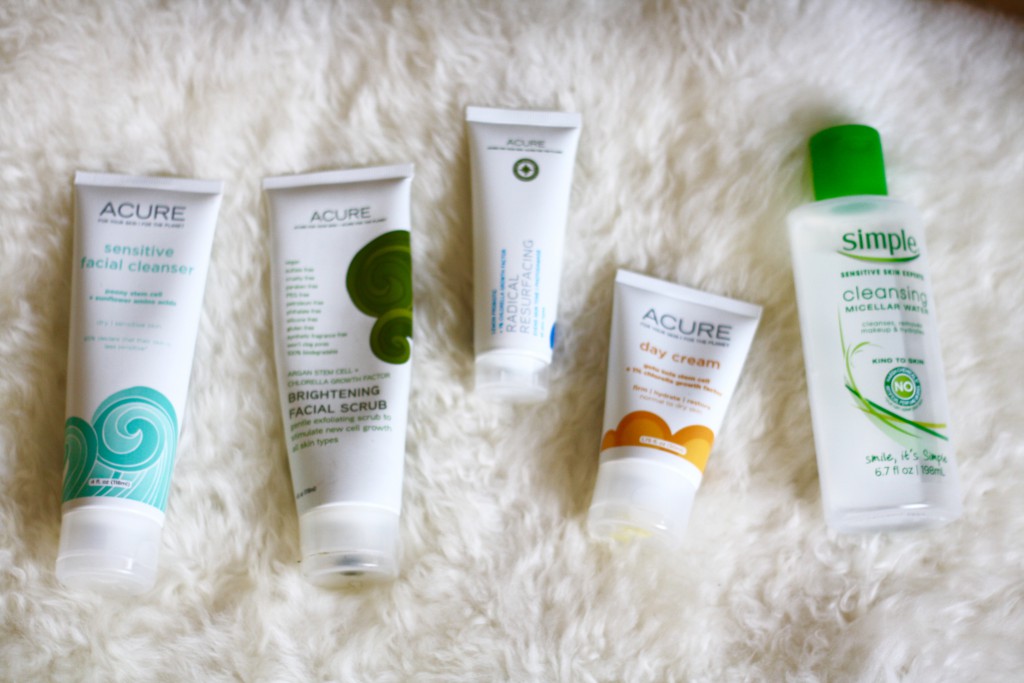 I'll also bring along a couple face towels, a bath towel, my razor, toothbrush/toothpaste/flossing apparatus. The usual suspects.
My makeup is an important part of this too, but that's not hard to pack, because I always keep my makeup in a cosmetic bag, ready for a grab-and-go situation. I just need to remember to pack my makeup brushes separately, which I usually keep in a little mason jar in my bathroom.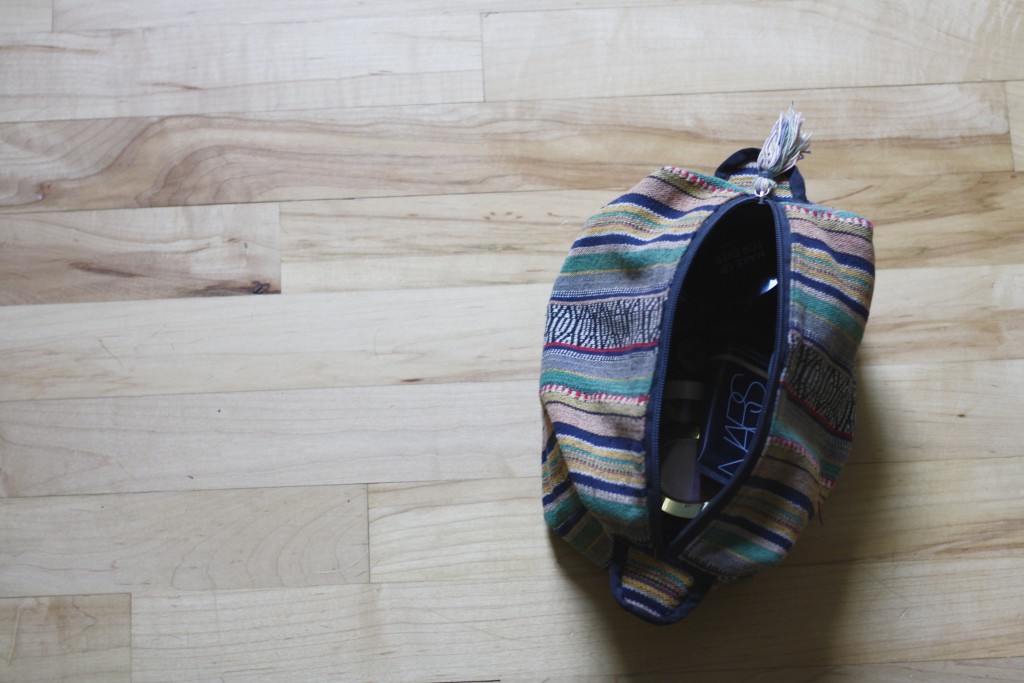 Then there's hair products- I always just shove the full-sized products in my bag before I leave. I know, I know, this is NOT efficient packing. I'll be taking:
I think it'll be best if I split this post into two parts. For me, clothing, shoes and accessories are the most difficult part of packing. It requires swift decision-making and planning. Admittedly, I have not packed any of my clothes, so I'll be taking care of that as soon as I get home tonight.
Stay tuned!