It's day two in Montreal, and I've eaten everything in sight. I'm feeling really grateful for the elastic waistbands that I brought on this trip. Noah and I were able to get in a ton of walking today, so I don't feel too bad about the gluttony. We spent quite a few hours at Montreal's botanical gardens, which turned out to be really cool and inspiring. I took some great shots of the plants and flowers that stood out to me. I was feeling really inspired by the textures, the colors, and the shapes, so I wanted to share a few of my favorites on here. If I ever get a chance to, I think it'd be a cool experiment to try create outfits based on the plants and flowers that I photographed.
Tomorrow is our last full day in Canada and it happens to be my birthday! That's right- I've crossed over into what someone might call, "late twenties." Actually, 26 may still be considered "mid-twenties," but it is technically the latter half of the decade. Naturally, the forecast says rain all day, so you'll find me shopping my little booty off in downtown Montreal. I'll be sure to update you on what I purchase.
For now, please enjoy this random assortment of photos from the last 2 days. I'm limiting the number of photos from the botanical garden, because I realize that is probably not what anyone wants to see on here. A few can't hurt, though!
I started off the day in a completely Brandy Melville outfit. The top is one of their super soft, ribbed cropped shirts. The bottoms are my favorite floral printed cotton shorts. I had on my usual Madewell Eaton Bag, and for shoes I was stompin' around in my Sam Edelman short moto boots.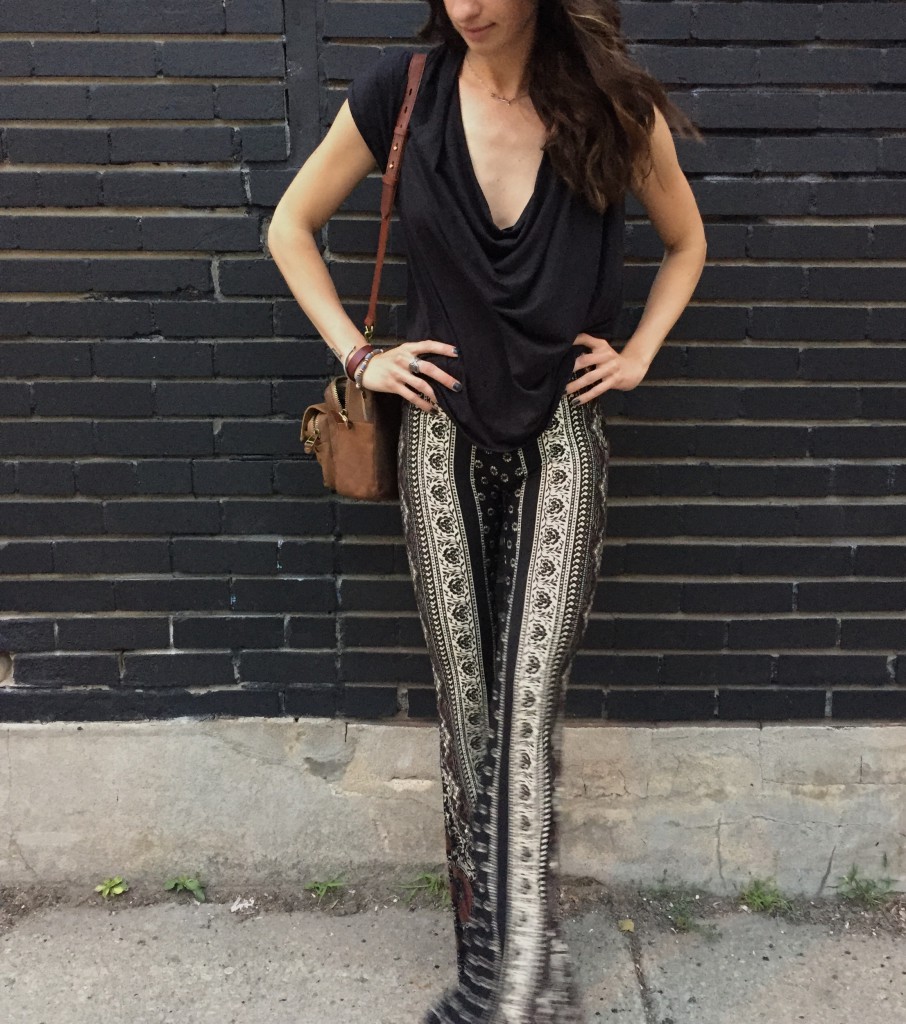 For dinner, I decided to change into pants, and I chose my all-time favorite Novella Royale Janis Bells in the print Black Daisy. I've owned a ton of these pants, but these are by far my favorite print and color scheme. Very me. I paired it with my super low cut drapey tee from Free People. Another super comfortable, easy look to finish out the day.

I mean, tell me those plants aren't awesome? The succulent and cactus areas were by far my favorite, but I couldn't deny the beauty of some of those tropical flowers.

How I start all of my days while on vacation.