These days, I've got boots on my mind. Honestly, they're kind of always on my mind, because boots aren't seasonal for me- I wear them year round. Granted, heavy and fur-lined boots are reserved for the colder months, but ankle boots are fair game all year long.
You've heard me gush over my Sam Edelman Petty Boots in past blog posts. With their simple silhouette, light weight and low heel, they remain my number one boot. However, with fall right around the corner, I'm looking to add a new pair (or two) to my rotation, so I'm considering my options. I've narrowed it down to the 4 pairs listed below.
Let me know which one you think I should purchase!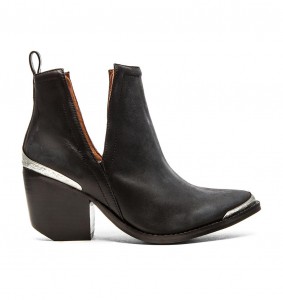 Jeffrey Campbell Cromwell Boot >> Let me just take a moment to admire the beauty of this boot. I love the western style, with the low slits in the boot shaft. And those touches of metal? Amazing! These babies will run me a little under $200.

Freebird by Steven Roper Boot >> It's obvious that I'm drawn toward western style boots, but the tooled straps and buckles on this were just too good not to add to the list! These guys price out just under $200.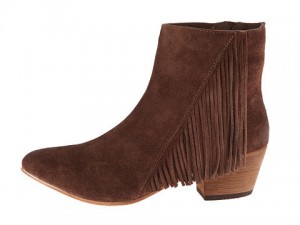 Seychelles Good Advice Boot >> As usual, I'm eyeing a pair of boots that's barely in stock anywhere. It seems like all the retailers who carried this boot either are completely sold out or have only size 6 left. I think I managed to track down a pair in my size on Ebay, and the price tag is under $100! I love these boots in this cognac color, and that fringe is just perfect.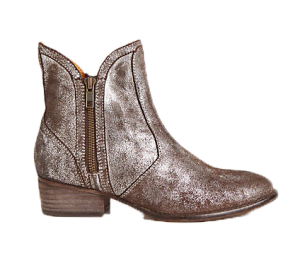 Seychelles Tilden Boots >> I actually didn't realize these were the same brand as the Good Advice boot. I found this pair on the Anthro website, and they immediately appealed to me. I love neutrals, and I love the idea of doing metallics as a way to spice up a neutral palette. I feel like these boots will go with everything, and give an outfit the extra oomph it needs. This pair would run me a little over $100.
It's a tough decision, but one of these beauts will come out on top. What will they win? The opportunity to spend a large part of the coming season on my feet!
Live Well | Dress Well