Today happened to be a hot and humid day in Connecticut, and I headed to work in one of my many pairs of denim cut-offs that I've been living in all summer. My legs have gotten used to being bare and unrestricted for the last 4 months, but pretty soon I'll be slipping back into long pants and denim.
Just as I live in my denim cut-offs in the summer, you're guaranteed to find me in the same handful of comfortable pants in the fall. As I've preached in the past: comfortable can be chic. I've made it my fashion mission in life to prove this to be true.
Here are 5 fall bottoms that are currently tugging at my heart strings. I've linked them below in case you're looking to sport these beauties yourself this fall!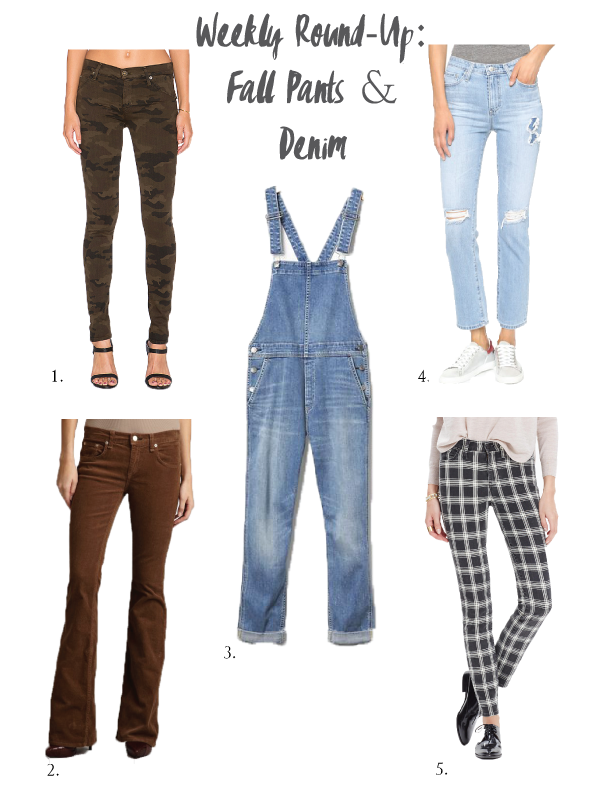 Live Well | Dress Well