The acid wash trend may come and go, but there's something about it that keeps it in my closet pretty consistently. I love how lived-in it looks, and how each piece is unique in how washed out the dye looks. The eighties were a cool, experimental time for fashion- though I'm certainly not promoting an entirely eighties get-up. I realize that some of the true eighties outfits should never be repeated, under any circumstances. However, there's a way to tastefully adopt elements from these past trends.
So, in honor of the washed-out denim trend, my Friday outfit was based around my acid wash cut-off vest. I toned it down with a basic white tank and solid black jeans. As for accessories, I've been loving my wide brim wool hat now that it's a bit more seasonally appropriate to rock wool. Check the links below to recreate my Friday outfit:
Acid Wash Vest >> I bought the one I'm wearing at LF, but since they don't have online shopping options, I'm linking this vest from Forever21!
Ribbed White Tank >> I haven't shopped at A&F since I was about 14 years old, but I've rediscovered their basics and dresses and I've gotten some pretty great deals. This tank I bought in-store for $7.
High Rise Black Jeans >> I have 3 pairs of the Citizens of Humanity Rocket High Rise jeans, and this is one of those pairs. I love the fit on these jeans, though the black denim does fit slightly differently than the blue denim versions I have. Still true to size and worth the investment!
Black Leather Booties >> Steven Madden never lets me down with boots- I found these amazing booties when I was living in NYC, at their store on 5th Ave. I haven't seen this particular style again, but SM makes a ton of great basic black boots. Try this pair!
Wide Brim Wool Hat >> This hat has been a real favorite of mine from Vince Camuto. I've linked this similar hat by VC in a past blog post, but I'll link it again because it's a must-have.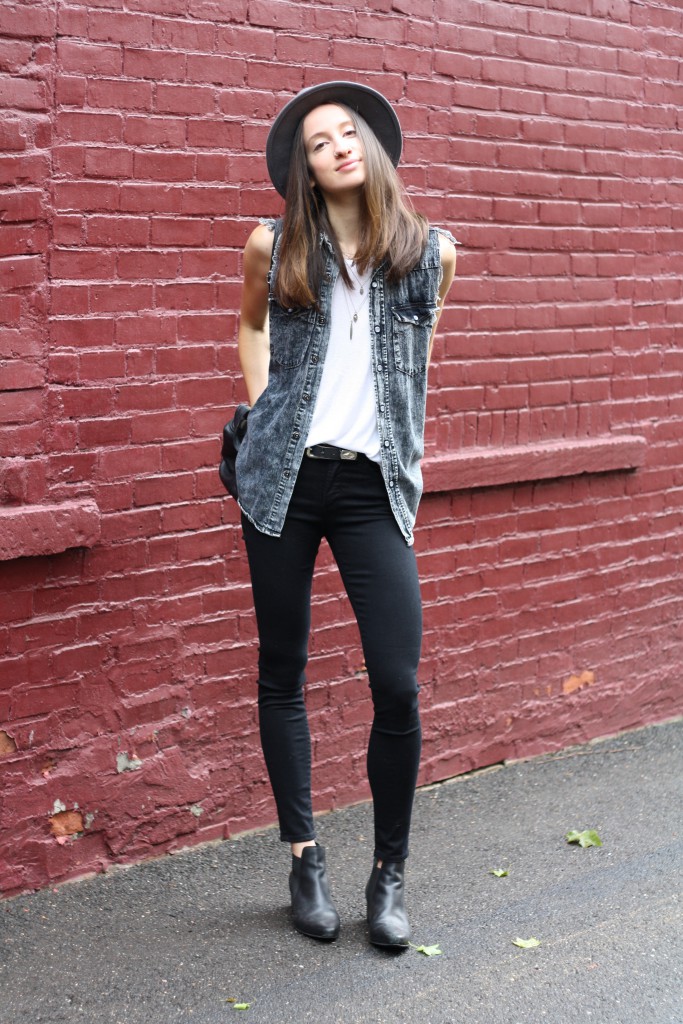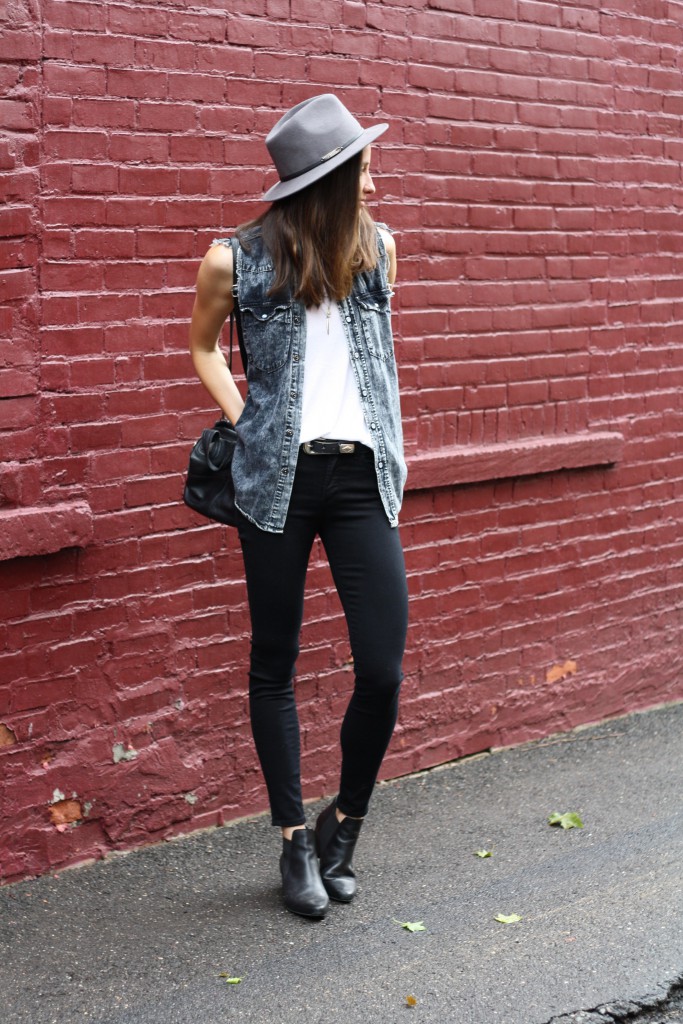 Live Well | Dress Well