Fun fact: my first job out of college was managing a Free People store in Connecticut, and then later in Brooklyn, NY. My obsession with the URBN brands (Free People, Anthropologie and Urban Outfitters) began long before I started working there. The company has done an amazing job at catering to different ages and aesthetics with the 3 brands, but making them feel cohesive at the same time. Now that I've entered into the latter half of my twenties, I find myself becoming more drawn to the Anthro aesthetic. There's something so classic and sophisticated about the clothing, but super fun and on-trend at the same time. I've created outfits that I can wear to work and then for a night out, without changing a thing.
Today's outfit is a great example of how no-fuss my style is. This is a different version of the same typical Lindsay outfit, just with a new, fun top:
I'm wearing a lipstick print blouse from Anthro by the brand Maeve. I've paired it with my usual Citizens of Humanity Rocket High Rise Skinnies in the wash Crisp. For shoes, I've got on my Sam Edelman Petty Boots in taupe. My bag is my usual Madewell leather and calf hair Eaton Bag. The hat is the same Vince Camuto hat that has made an appearance in the last few outfit posts. See? Essentially the same outfit as usual, but the top gives it a whole new look.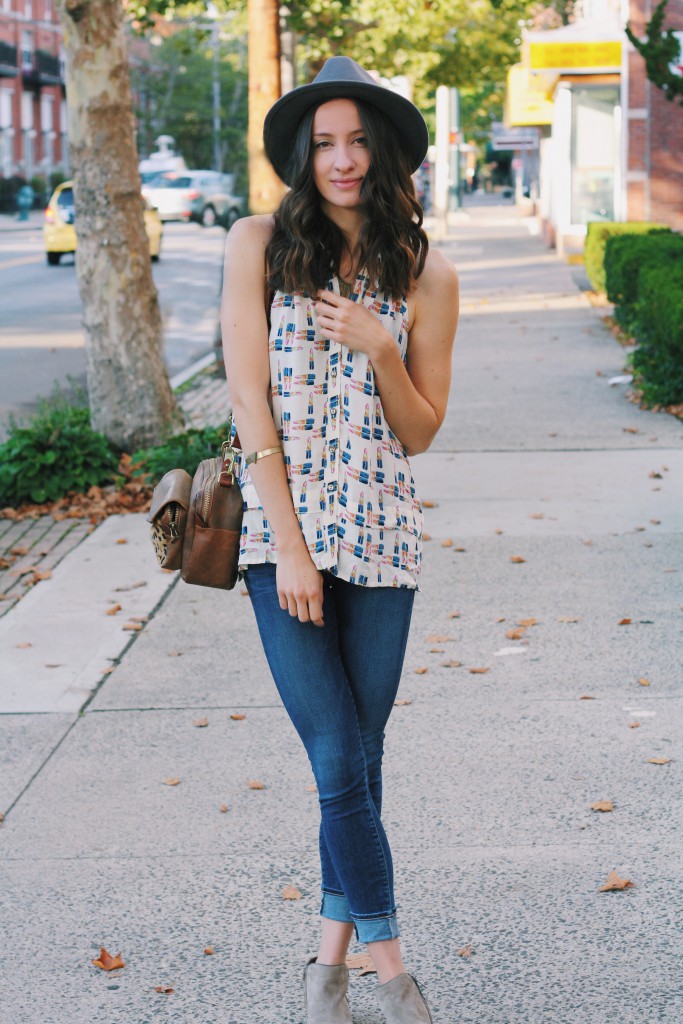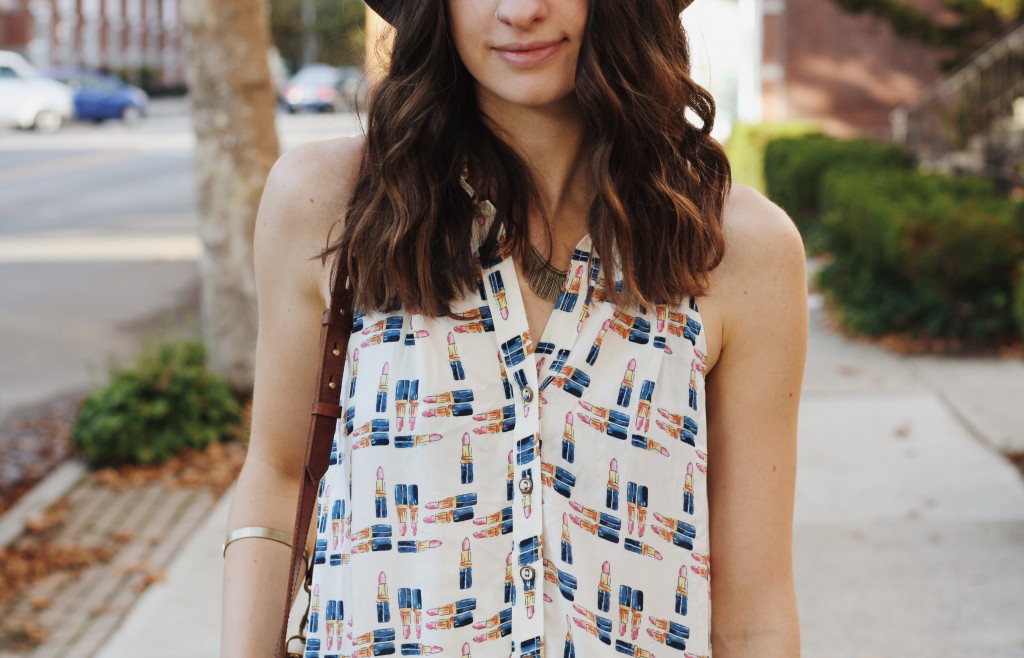 Live Well | Dress Well