Now that the final week of the LF sale is coming to a close, I figured I would recap some of the items that I picked up! As I mentioned in an earlier post, LF has these crazy sales twice a year that last about a month or so. Price points are lowered pretty much every week, and the last week is total mayhem. During the span of the sale, I scored some awesome items- all for under $200 total. If you know anything about the normal retail costs at LF, then you know this is quite a savings. I'll add in the normal retail price below, just so you can get an idea.
Carmar Destroyed Denim Jacket – $38 (regularly $245) >> This baby was my favorite find from LF. I was looking for a jacket that was slightly oversized, so that I could fit some chunkier knits underneath. This one fit the bill, and an added bonus was the cool woven panels on the front and on the back. The front is pretty heavily distressed, but I don't mind it since I plan to wear the jacket on days when I'm very dressed down.
Carmar Acid Wash Cut Off Vest $38 (regularly $128) >> I talked about this guy in my post about acid wash, so you're already well aware of my love for this piece. It's perfect to throw on over a plain white tee, or in this case, a long comfy sweater. Instant edgy vibe.
Millau Long Cream Sweater $24 (regularly $164) >> LF always has a pretty strong selection of oversized sweaters. Since this was the summer sale, the selection was a bit slim, but I found a few I liked a lot. I decided on this long cream colored sweater because I wanted something easy to throw on over leggings or skinny jeans and to pair with a vest of some kind (puffy vest, denim vest, leather vest, etc.)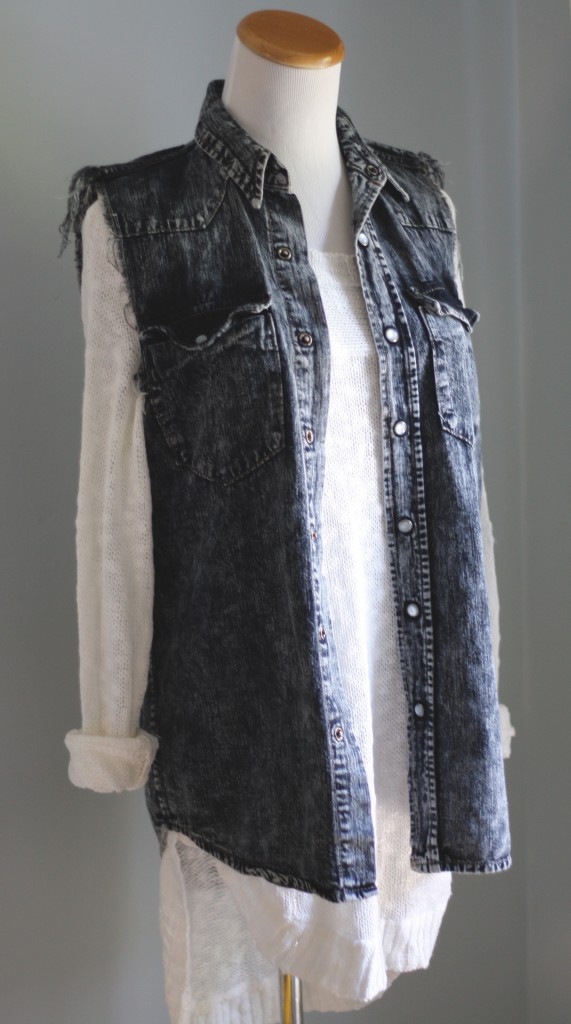 Inkah Open Shoulder Dress $24 (regularly $168) >> This purchase was simply because this dress was pretty and is a really easy outfit. It's got very pretty lace detailing on the front and back and has an interesting open shoulder design, but the best part is that it's SO comfy. I'll pair this with some cute booties and a statement necklace.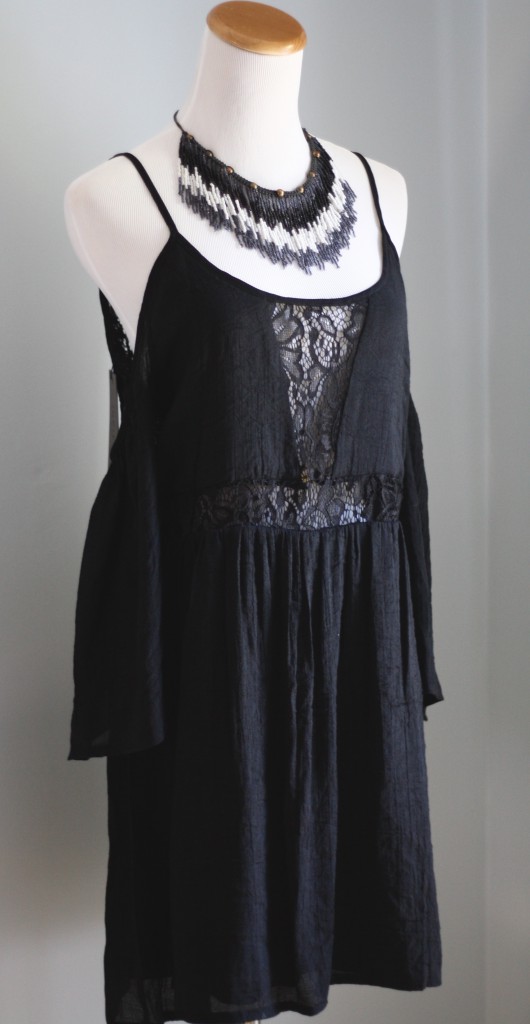 Good Vibes t-shirt $16 (regularly $98) >> Do I even need to explain why I bought this t-shirt? We know I love graphic tees. This one was a winner for under $20.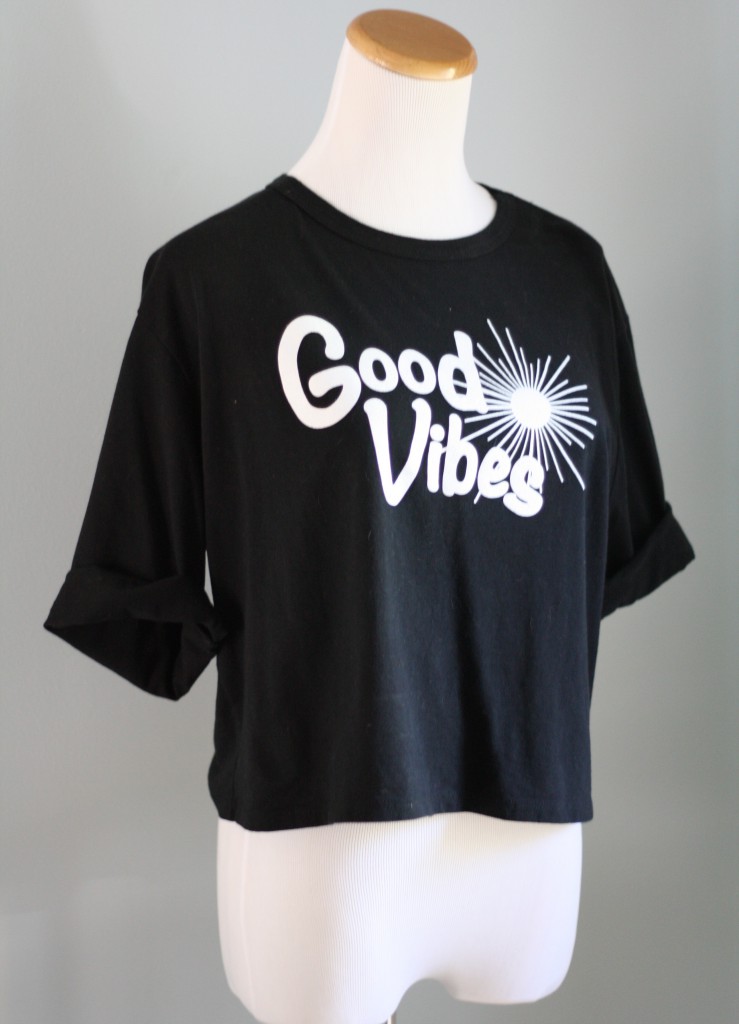 Woolrich Inc Wide Brim Wool Hat $8 (regularly $98) >> The perfect neutral green color in the wide brim style hat that will be on repeat all fall.
Brown Leather Belt $10 (regularly $88) >> Amazingly soft leather and the perfect dark brown color for all seasons. The only problem is it's a little long, so I'll have to punch a few more holes in it. Totally worth it for $10, though.
Cut N' Paste Leather Fringe Crossbody $38 (regularly $245) >> This bag is perfection. It's just what I wanted for a small fringe crossbody, and I couldn't be more pleased to have found it for under $50.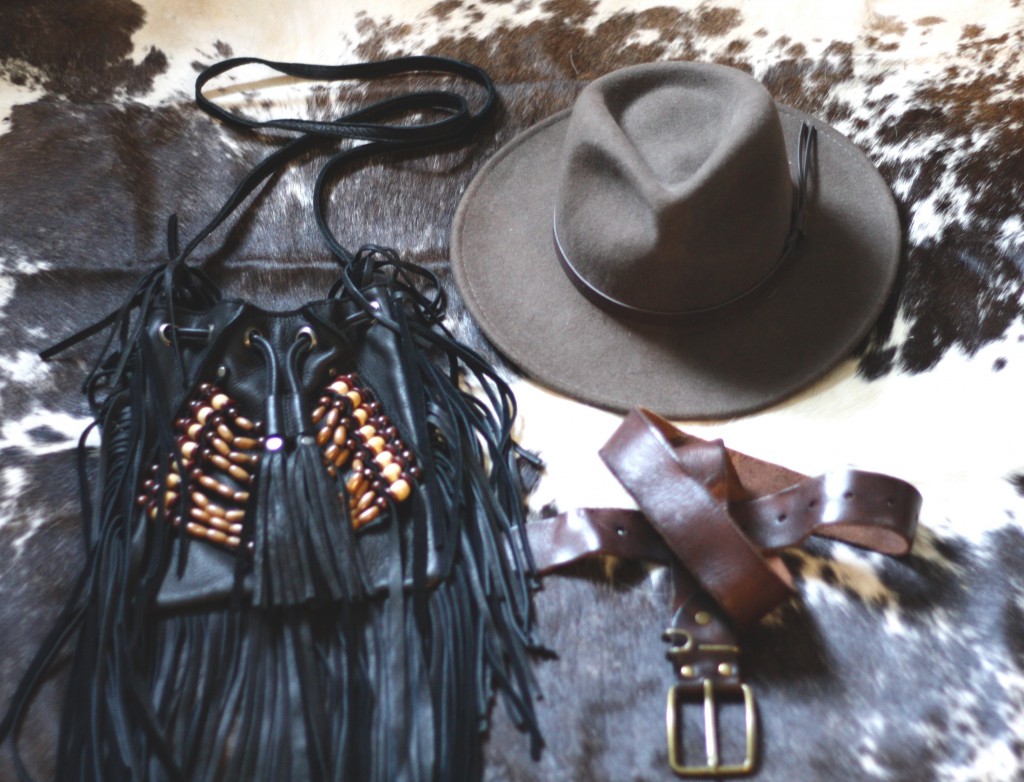 Loot total: $196 (total retail $1,136)
Live Well | Dress Well