I'm going to start posting every so often about particular brands that I'm loving, because I want you guys to know what I'm currently hunting for. I go through these phases where I'm super obsessed with a brand for a while, building my outfits around key pieces I've found. I eventually move onto to something new, but I often rediscover these brands throughout this cycle- sometimes becoming more obsessed the second time around.
Today's brand spotlight is highlighting Cloth & Stone, a label you might've seen while shopping around Anthropologie. This is where I've seen the most selection, and it seems to be expanding. For those of you who are not aware, I'm actually working part-time at Anthro on top of my full-time job. It's definitely not easy trying to juggle 2 jobs, crossfit/weightlifting and blogging- but staying busy has never been a negative thing for me. Working at Anthro gives me an opportunity to get some new trend insight and to rediscover some of these brands that I've briefly forgotten about- Cloth & Stone being one of them.
Let me give you a brief breakdown of why I love Cloth & Stone:
1. They make a ton of great buttondown styles that actually fit properly. I love the structure of a buttondown blouse, but if the fit isn't right, they can be terribly uncomfortable (i.e. ill-fitting shoulders, sleeves too long/short, unflattering length, etc.)
2. They use really soft materials to make their denim and linen styles, which is not only comfortable but makes the piece fit/drape better. I can wear their items all day and not want to rip it off at the end of the night.
3. Their pieces feel worn in and ready-to-wear, no matter the style. Whether it's a pair of their joggers, one of their tops, or a jumpsuit- these are items you can hop into for the first time and feel like you've worn it a thousand times before.
Now, if you shop at Anthropologie, then you know that these items are not exactly cheap. A buttondown might run you around $88-$108, their pants around $118 and a jumpsuit anywhere from $138-$158. This is pretty steep if you're shopping on budget. However, as you know, I'm a hunter (not a shopper), and I've found a ton of great Cloth & Stone items at Marshall's and TJ Maxx. The items you find may be a past season, but honestly, their stuff doesn't change significantly from season to season. I've seen the price points as low as $20 on clearance, and around $39.99 full price at Marshalls/TJs. It's certainly worth a look if you live close to one!
Here are a couple items that I've already picked up (or will soon pick up) from Anthropologie.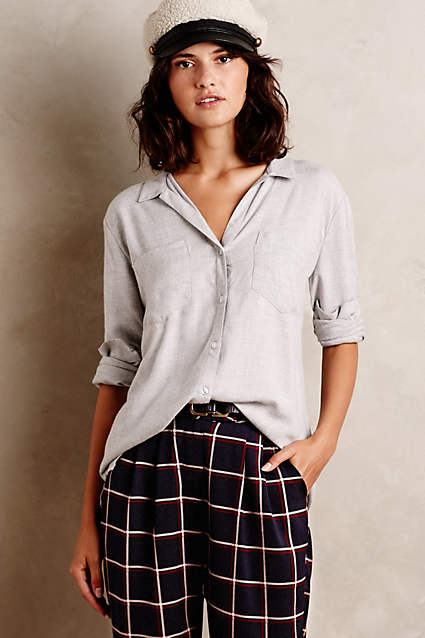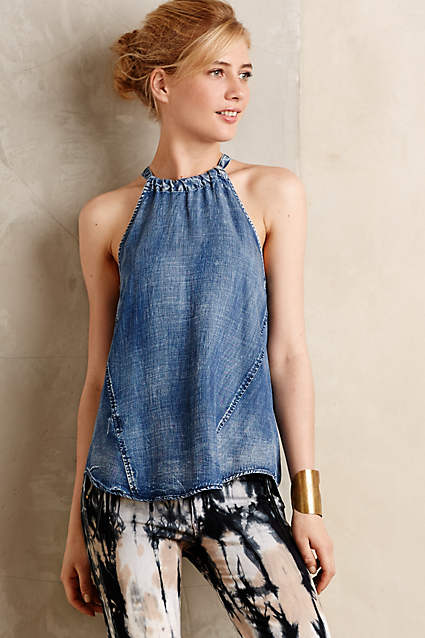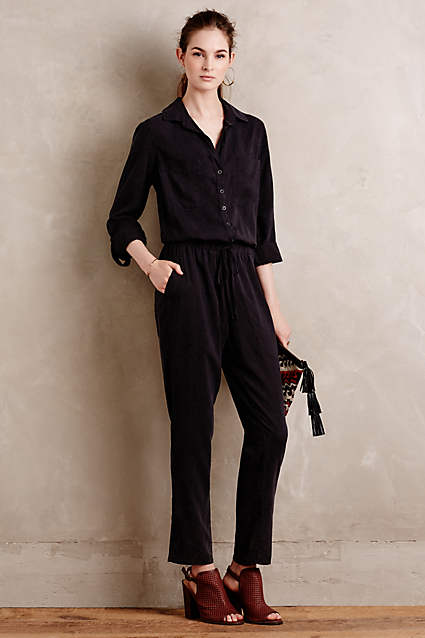 Live Well | Dress Well