I'm a firm believer that good basics are the foundation to any great outfit. I will almost always choose to wear a plain t-shirt and jeans over anything else. I don't think I'm alone in this, either. It's worth noting, however, that there are right ways and wrong ways of pulling off a simple look. I love to play around with various combinations of no-frills tops and bottoms, adding in jewelry and accessories to make it feel like me.
I hope I don't sound like I'm against prints and bold clothing, because that's not true at all. I've mentioned in previous blog posts that I love a good bold, graphic animal print and I'm a collector of statement pieces. I'm also a lover of floral prints- both abstract and realistic. I just happen to be more drawn to outfits that are defined by simplicity and ease. It also always comes back to being comfortable. How many times am I going to say that? I'm sure you get that point by now.
I put together a few tips for creating a simple, yet chic look. I've also linked some of my favorite items in case you're looking for some pieces of your own.
>> Choose 2 or 3 colors to work with in your outfit. I usually start with 2. For example, I like to pair white tanks or tees with dark denim. Then I'll introduce another color in either my shoes or a jacket/vest of some kind. An army green jacket is a total winner with a white tank and blue jeans. Instant chic. Another combo I like a lot is grey with tan and burgundy. I tend to lean more towards autumn and winter color pallets.

Try this:
Madewell Linen Muscle Tank in Pure White – $39.50
Lucky Brand High Waist Olivia Jeans in New Castle Wash – $69.30
Max Jeans Olive Army Jacket – $49.99
Cole Haan Tortoise Round Sunglasses – $16.99

>> Stripes are a basic, too! No one can tell me otherwise. A black and white striped t-shirt is the perfect partner for pretty much every solid bottom option. Dark jeans, light jeans, ripped jeans, army green cargos- you name it! You just can't go wrong with stripes. And honestly, unless you're wearing something super tight and ill-fitting, stripes are NOT unflattering (yes, even the horizontal variety.)
Try this:
Madewell Anthem Striped Crop Tank – $29.99
Urban Renewal Recycle Destroyed Hem Shorts – $54 (or thrift a pair & make your own!)
Superga Classic Cotu Sneaker in Grey – $64
BP Half Moon Pendant in Gold – $18

>> Slouchy is your friend. That sounds a bit odd, but what I mean is that slouchy t-shirts and sweaters should not be written off without giving them a shot. A slouchy fit (done in a nice fabric that drapes properly,) can be super flattering on a lot of different body types. Personally, I don't wear a ton of very fitted tops, because at some point during the day I start to feel uncomfortable. If I do choose a tight top, I'm most likely tucking it into high-waisted pants or a skirt.
Give these slouchy tops a try:
Brandy Melville Sylvie Top – $20
Gap Twist Tank – $19.99
Free People Weekender Henley – $68
Truly Madly Deeply Slouch Pocket Tee – $24

>> Accessorize! Accessories can really make or break an outfit. This is a key part to making a simple outfit chic. A scarf, a necklace, a hat or a bag will most likely be the winning part of your look. Just don't wear them all at once, because that will be overkill on your outfit. I've been loving hats lately, and I'm pretty excited to break out my felt/wool wide brim hats and beanies in the Fall. They really tie the look together and make your outfit feel more intentional.
Try this:
Ecote Scout Panama Hat – $39
Free People Compass Cuff Beanie – $28
Free People Oversized Fine Gauge Scarf – $48
Sanctuary Leather Southwest Clutch – $49.99
Mia Fiore Simple Layering Necklace – $29.99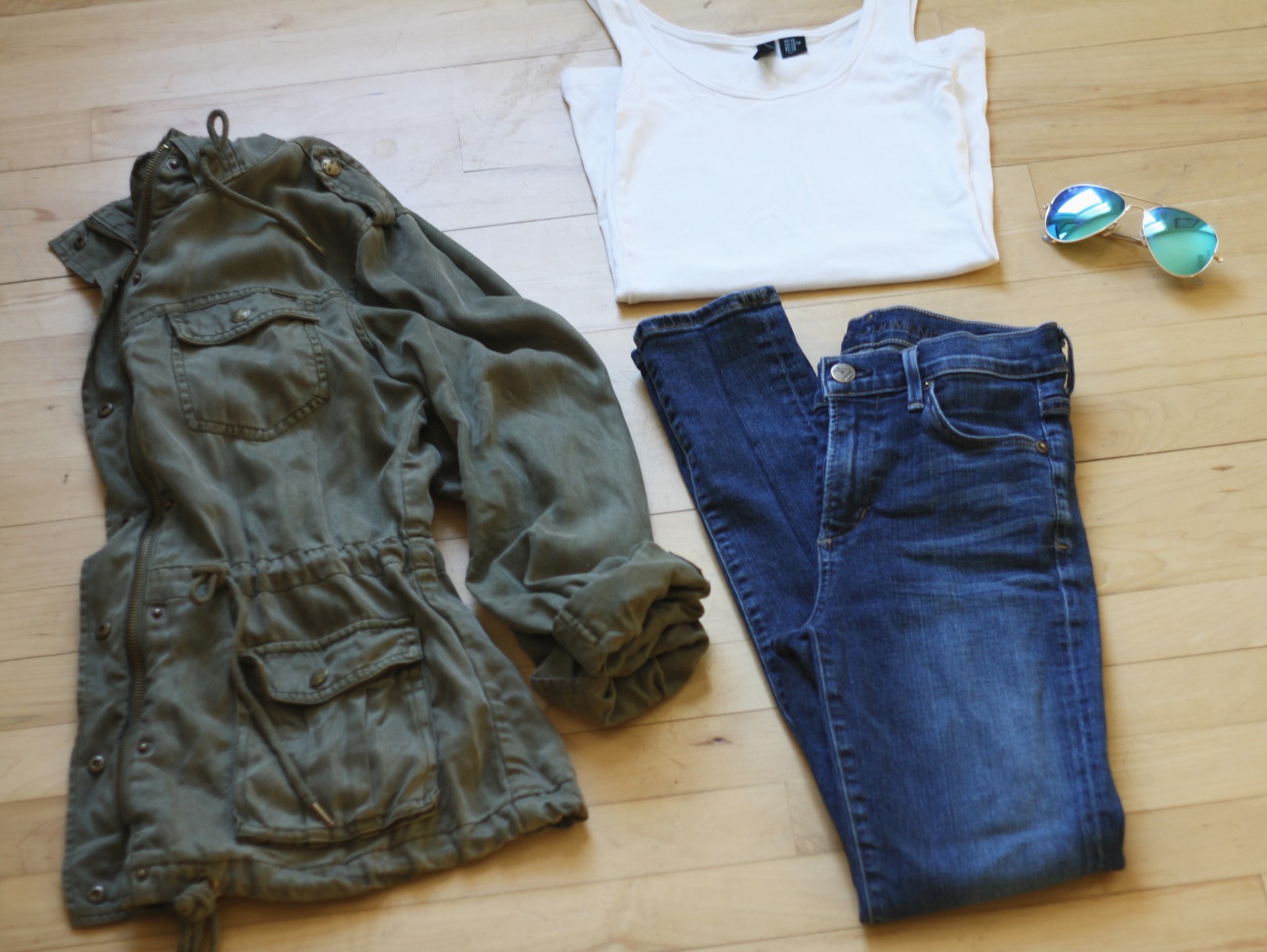 Live Well | Dress Well