As promised, I put together a little clothing haul of the items that I purchased from Banana Republic. I mentioned in my last post that both Gap and Banana Republic had pleasantly surprised me with their fall assortment and late summer sale items in the last couple weeks.
I found so many great items at my local BR retail location, and all of the items are still available online! The only problem is that there seems to be some differences in pricing from the store to online. Some retailers have markdowns based on what's selling in each particular location vs. online, so that's most likely what happened here. My best advice is if there is something that catches your eye online, to pop into your local store and see if you can get it at a discount. They often have really good in-store promotions.
I must've gotten really lucky, because I purchased 7 items at Banana Republic for UNDER $100. How crazy is that?
*I'll be posting the prices that I purchased these items at, but I'm also linking to the online store where the prices differ.*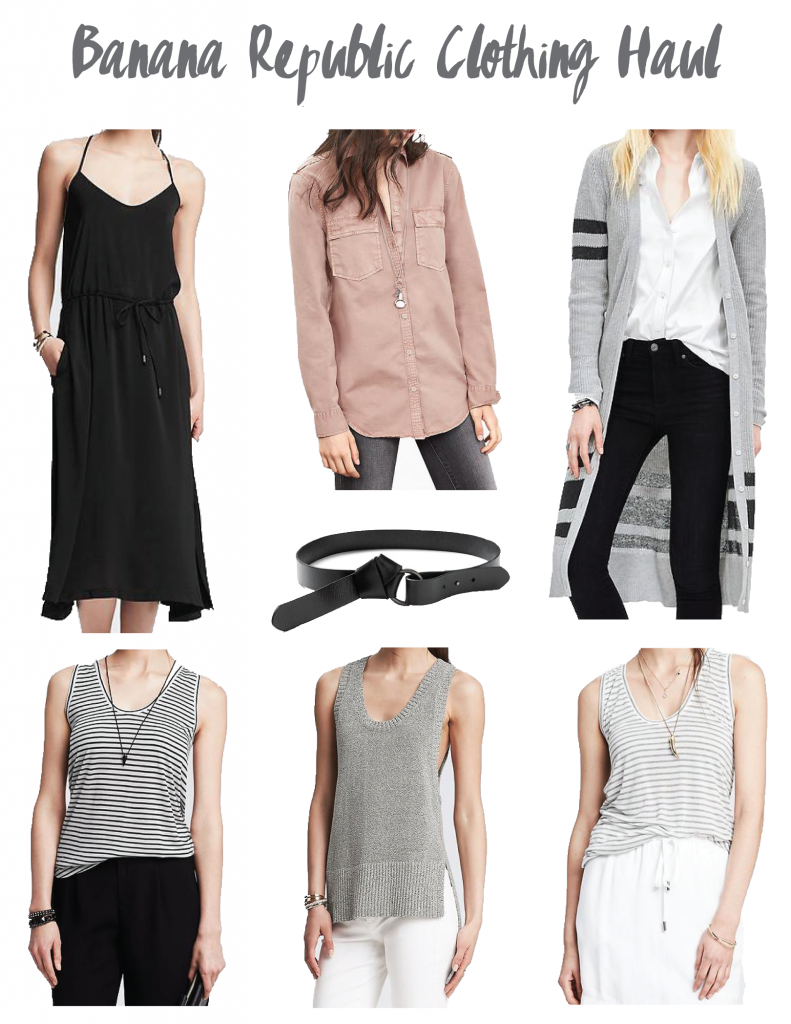 Grand total: $96.80 (HOLLER!)
Live Well | Dress Well