So you've got a denim skirt that you've been dying to wear, but you're unsure about how to style it without looking like your 12 year old self. Fear not, my brave fashionistas, I'm here to give a few style tips on this adorable denim skirt trend.
I was lucky enough to find this Free People button-front denim skirt at a Lord & Taylor sale, for under $20. It fit like a dream, and inspired me to come up with a few different outfits based around this perfect little skirt. The outfit that I chose for today's post is entirely Free People, and all of the items are currently available online. I'm fully aware of the price tag that comes along with a head-to-toe FP outfit, but if you're as budget conscious as I am, then there are always cheaper alternatives available. Let's also not forget about resources like eBay and Poshmark when looking for these items for less.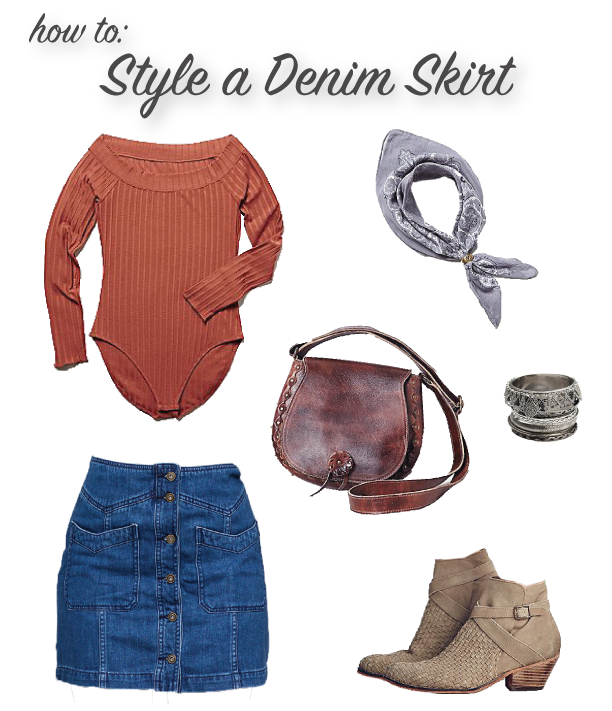 Now I can't wait to wear this skirt again!